It Is Time to Smile Again
Boost your confidence with a smile makeover in Orlando, FL, from Southpark Dental Group
Stop Hiding Your Smile
Are you happy with your teeth? Does picture time mean finding new ways to cover up your grin? Stop hiding! It is time to gain confidence and get the smile you deserve with a smile makeover! Boost your confidence and self-esteem with a full mouth reconstruction. Chipped, gapped, crooked and stained teeth can be transformed into the smile you have been dreaming of.
What is a Full Mouth Reconstruction?
A full mouth reconstruction repairs or restores all of the teeth in your upper and lower jaw and is completed through a series of restorative and cosmetic procedures including:
Periodontal treatment
Composite fillings
Cosmetic bonding
Porcelain veneers
Cosmetic crowns
Orthodontics
Dental bridges
Dental implants
You Deserve a Smile to Be Confident About!
Customized Care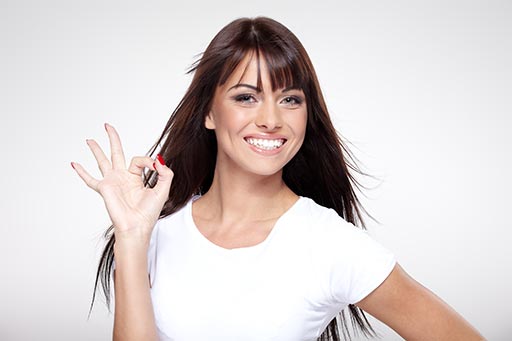 It is important to consult one of our experienced doctors for a thorough evaluation to have a better understanding of needed treatment and about how long your smile makeover will take to complete. Everyone is different with unique dental issues. We strive to provide custom and personalized care for each of our patient's individual needs. To ensure the long-term success of your dental health and longevity of your beautiful new smile we evaluate your dental health to determine if you are a good candidate for a full mouth reconstruction. The exam with focus on:
Periodontal concerns - Gum disease needs to be treated and controlled to ensure your new restorations will last.
Condition of your teeth - Tooth decay, cracked teeth, root canals and loose teeth will need to be addressed during treatment planning.
TMJ problems - If you have joint pain or bite issues, your occlusion may need to be adjusted to prevent damage to your new smile.
Dr. John Cervenka, Dr. Shauna Gaumer Coen, Dr. Diana Gomez, Dr. Leah Ladley, Dr. Jesse Edwards, and Dr. Yadiris Reiter proudly offer full mouth reconstruction services to their patients at Southpark Dental Group. Call us today to schedule an appointment for your smile makeover in Orlando, FL. We look forward to speaking with you!